The SPAN Home App gives you insight and control over your SPAN Panel. When you first open the App, you'll be presented with the FLOW page featuring real-time insights into your home's energy usage and storage system.
From here, you'll be able to navigate through four different sections in the App:
Flow
Monitor your home's overall power consumption in real-time
See the top 5 Circuits in order of power consumption
Review how much Battery Storage backup you currently have available to run your "Must Have" and "Nice to Have" Circuits.

Circuits
View Circuits by Activity, Area, & In Panel

Activity: Sorts Circuits from most to least power consumption
Area: Sorts Circuits by home location
You can create and edit Home Areas for groups of Circuits within the App
In Panel: View Circuits by physical location in The Panel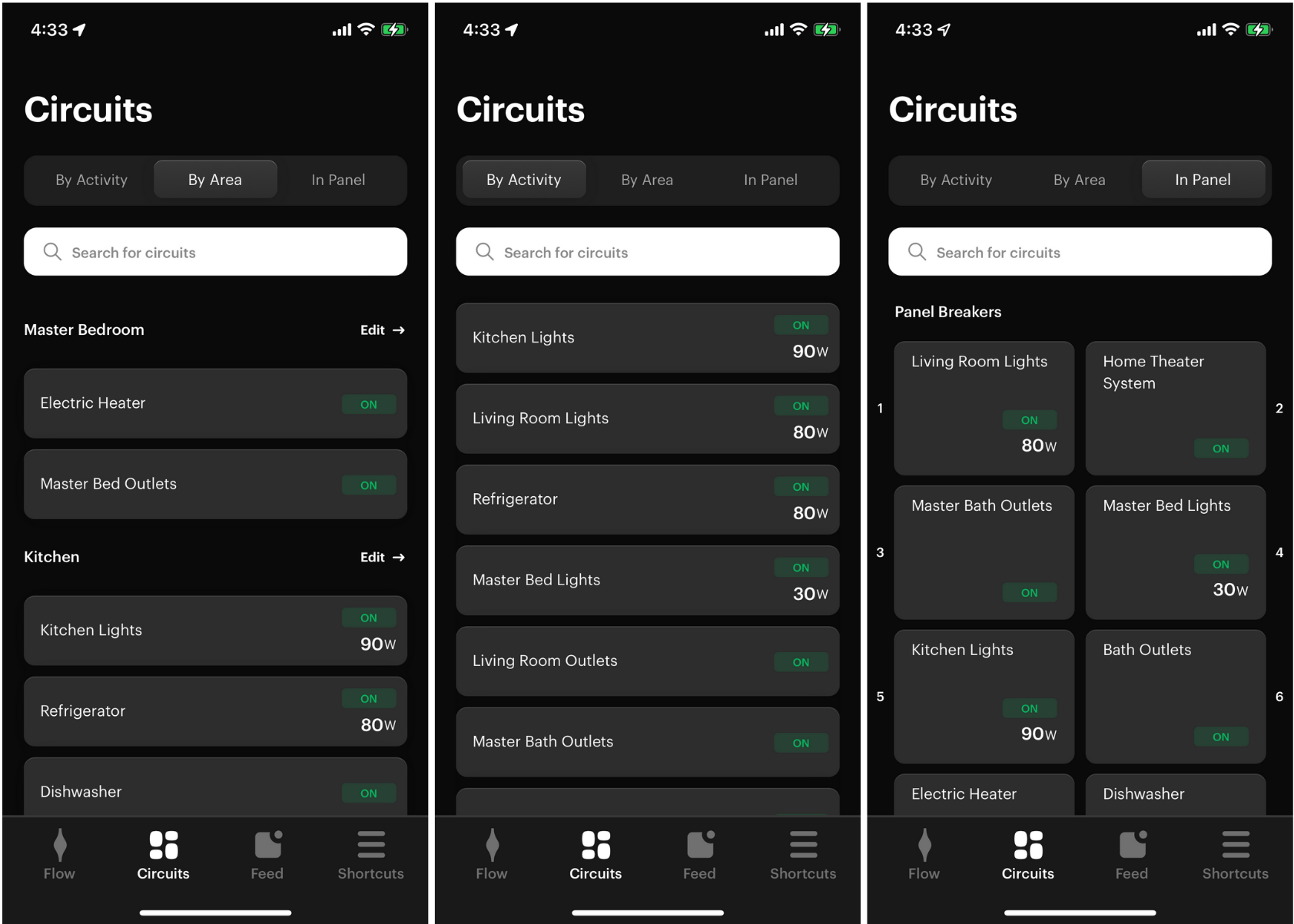 ⚠️ CAUTION:
RISK OF ELECTRIC SHOCK!
To perform routine service or maintenance on circuits connected to your Span Panel, confirm that the corresponding circuit breaker is switched to "OFF". Powering down circuits using Span's software control should not be considered a suitable off position.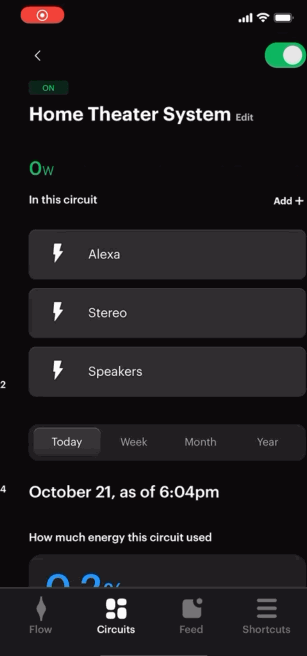 View each Circuit's energy use over time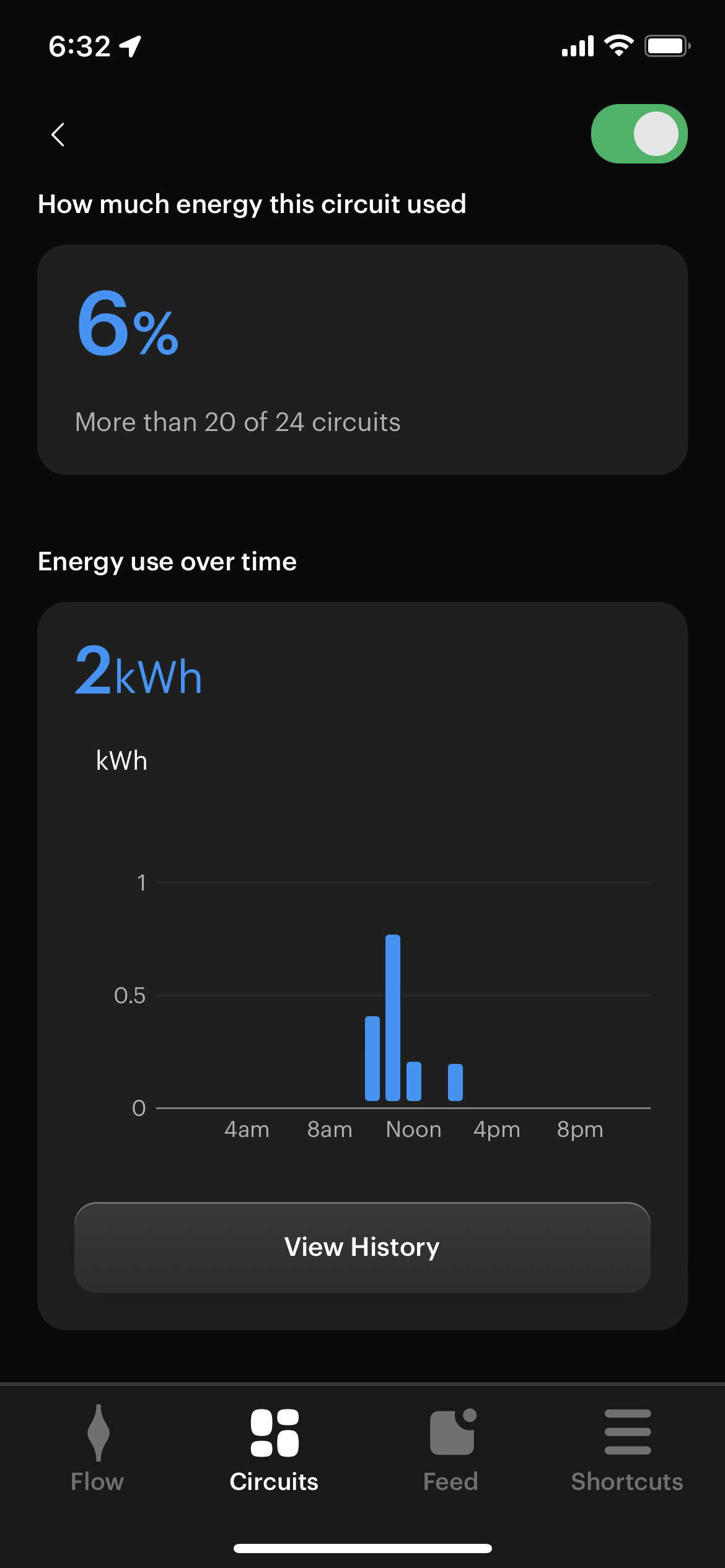 Feed
View summaries of your consumption and production
View alerts about your system
Receive event notifications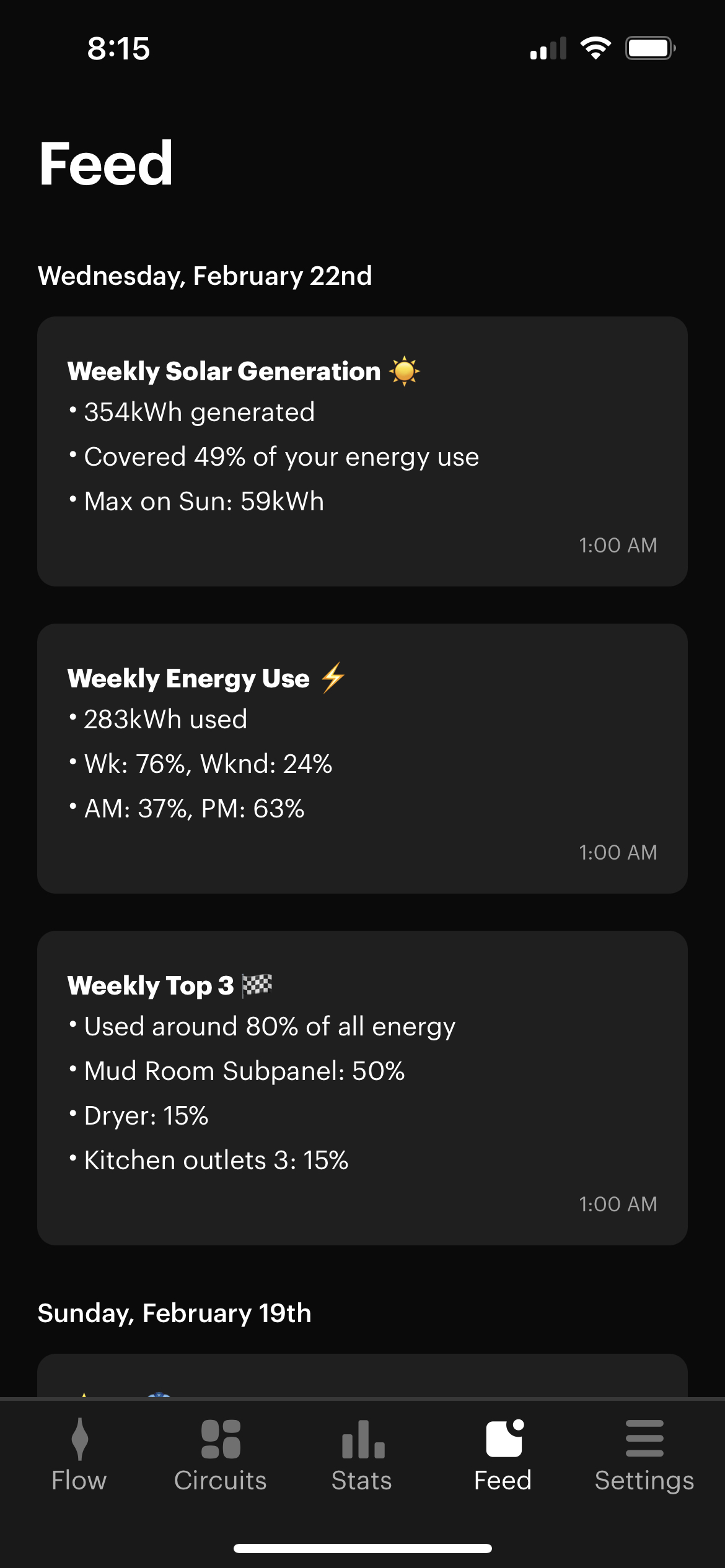 Settings
Add new members
Manage your Backup Priorities
Set up your Alexa integration
Contact Support
Access/change your Account settings