When your SPAN Panel is first installed, Circuits are assigned a default priority. To ensure the Circuits you need are backed up, it is recommended that you assign your backup priorities soon after setting up your account.
Navigate to the "

Backup

" page, either from "

Flow

" or "

Settings"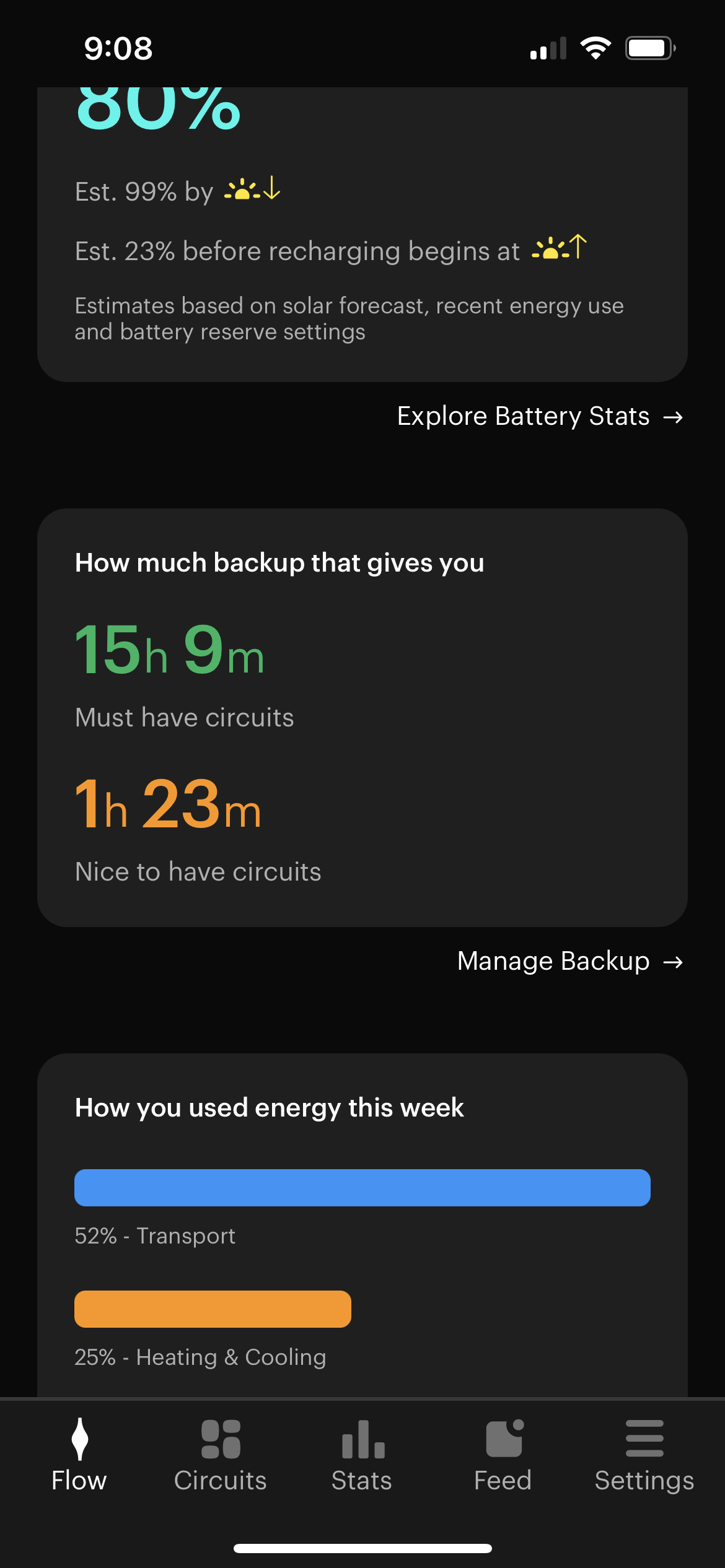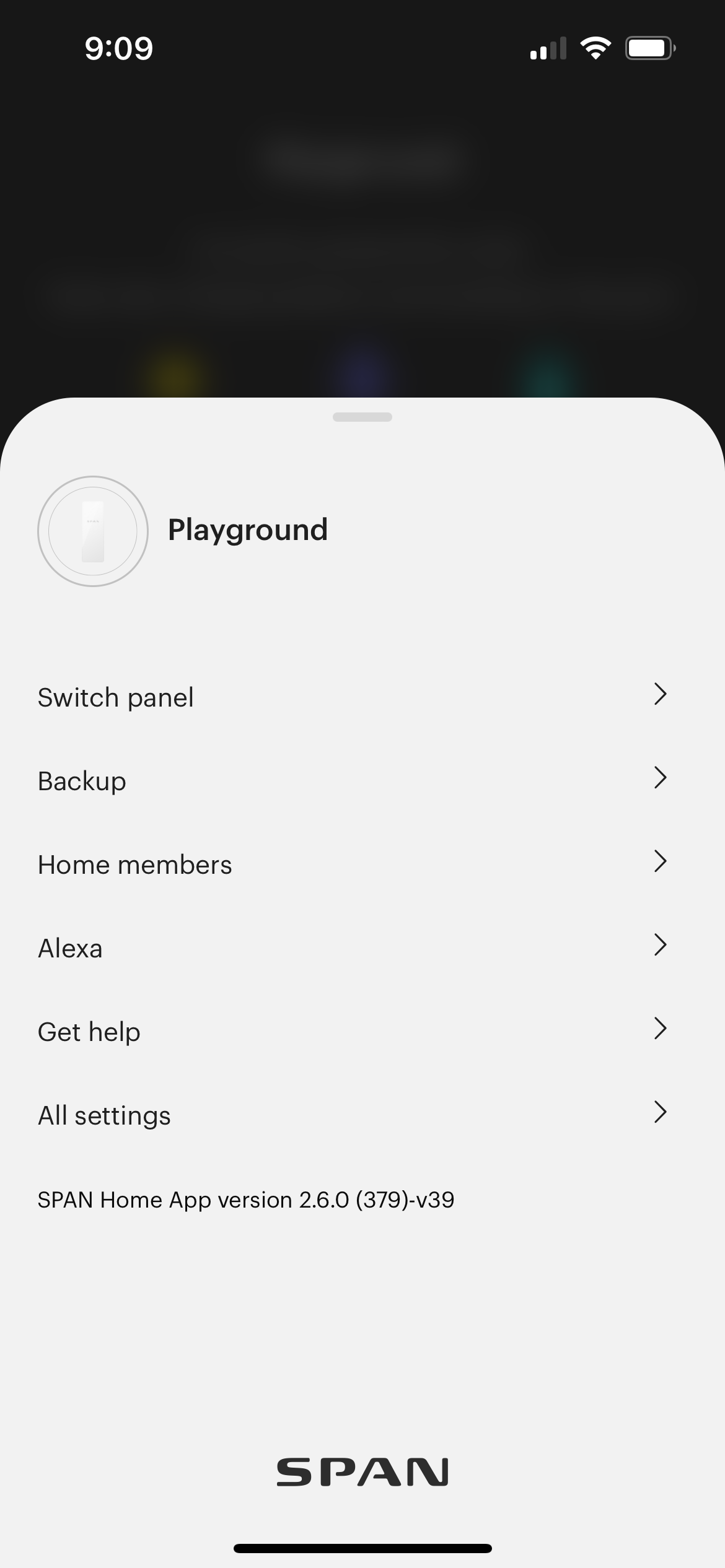 Toggle between estimations: See how much backup you have if an outage were to occur "

with a full battery

" or "

right now at XX%

".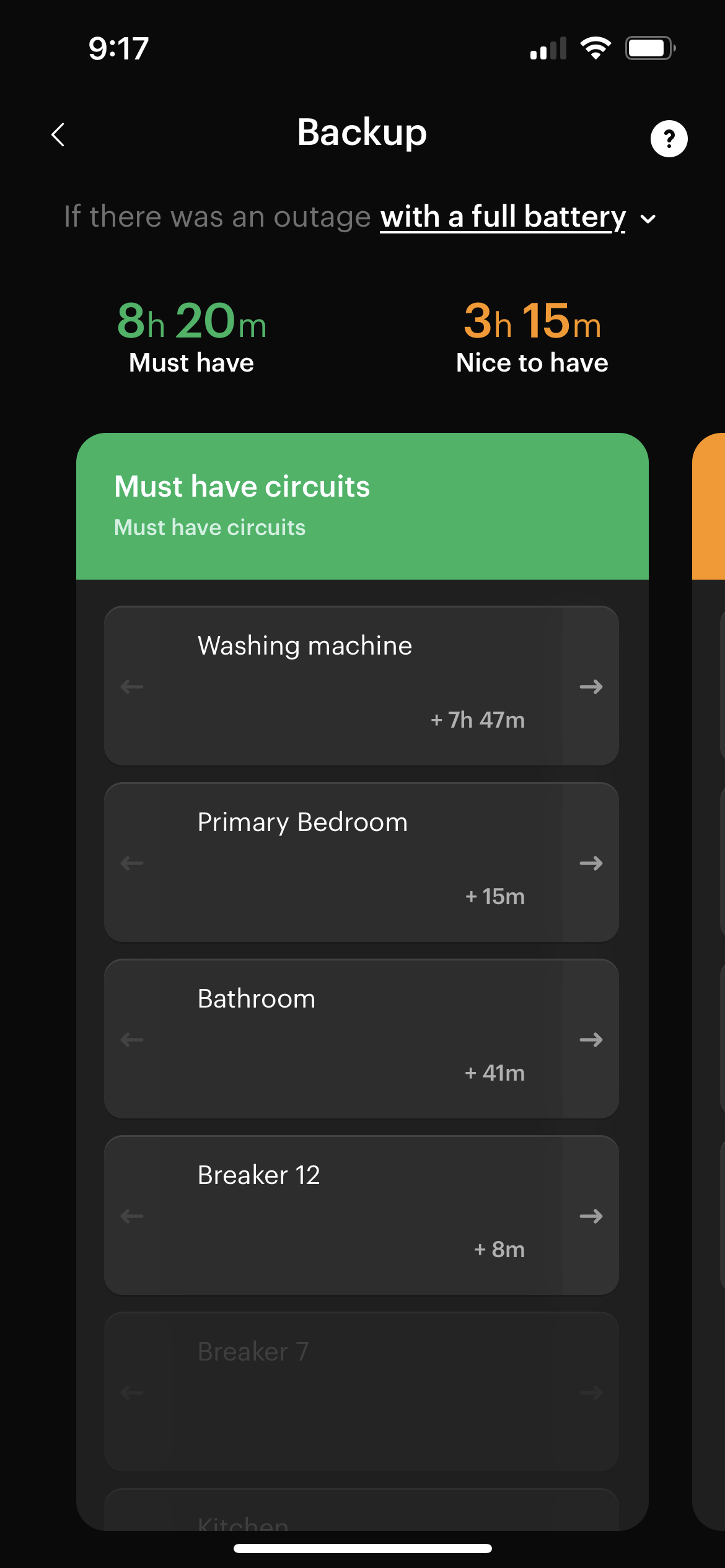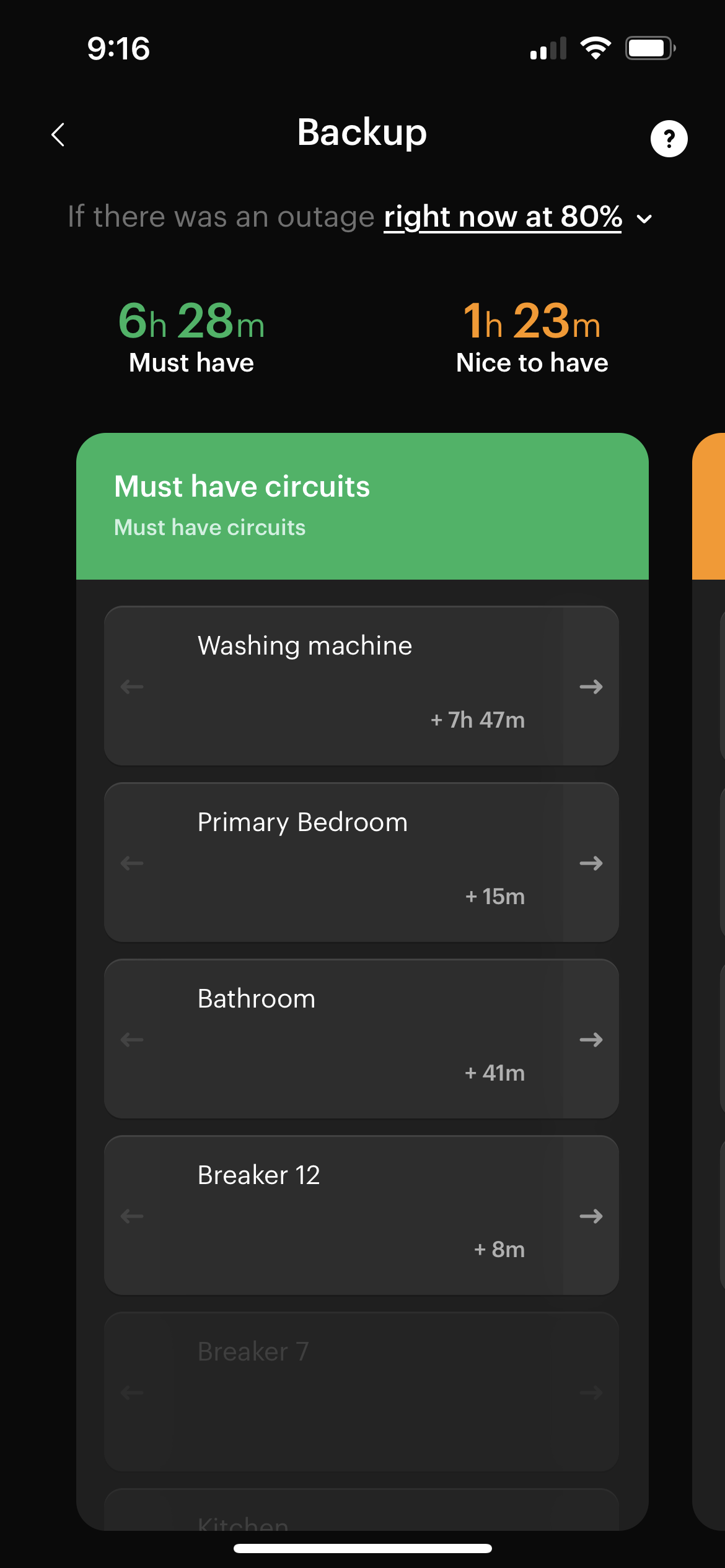 Reassign your Circuit Priorities: Tap the left side to prioritize, tap the right side to deprioritize. Estimates shown on the bottom corners of the Circuit tell you how much backup time you will gain or lose by changing the Priority.