After you follow the link in your introduction email, you'll be directed to set up your account.
IMPORTANT:
If you followed the link in the email sent by your Installer and were not taken to the below "Create your Account" page, you may need to briefly turn off your VPN or Firewall (if you have either), and try again. We have seen instances where these tools can block our account registration software.
To create your account, you will need to provide your:
Name
Phone
Password


* Your email address will automatically be filled in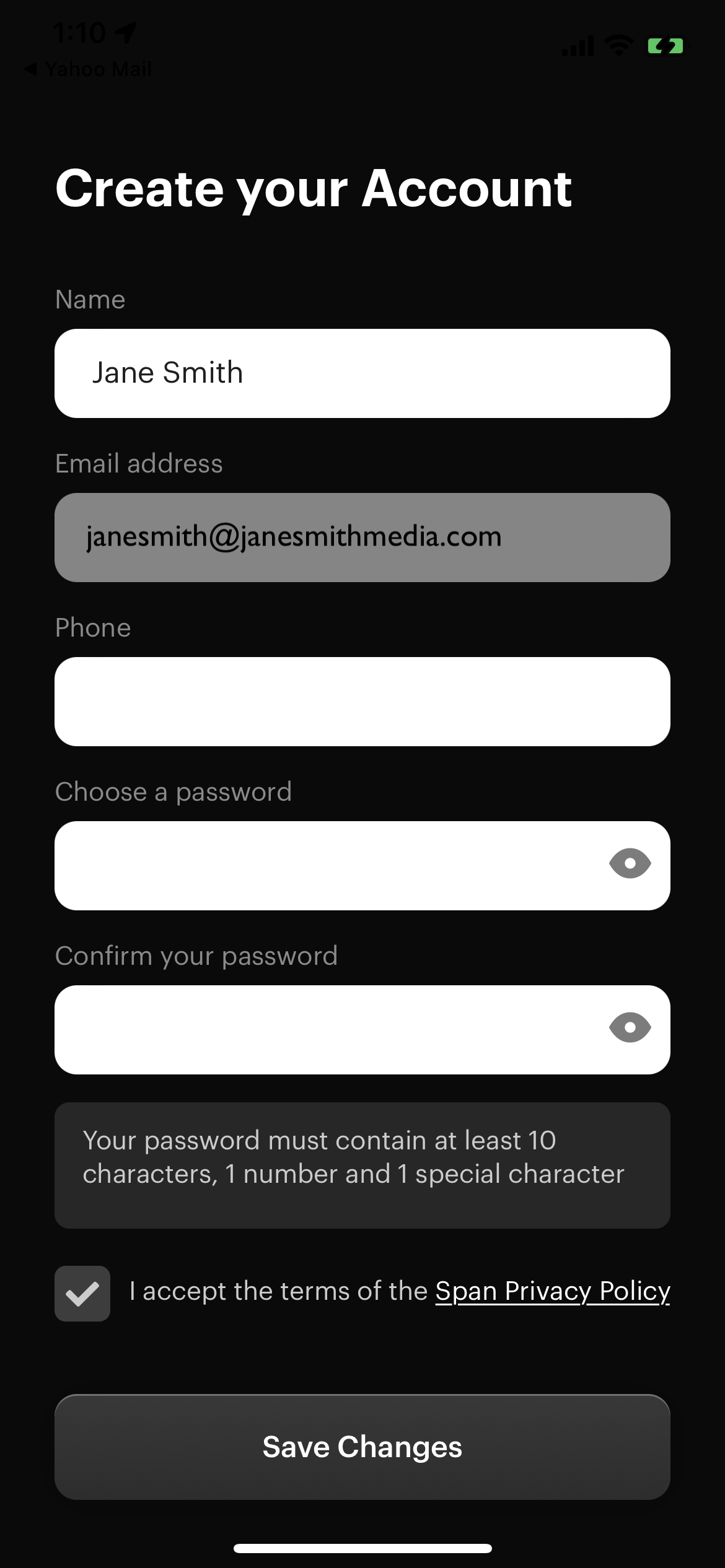 Once you select SAVE CHANGES you'll be directed to the Home screen.