This article is for SPAN Installers only. If you are a homeowner and need help setting up your account, please refer to this article: Setting Up Your Account
In order to set up your account in the SPAN Installer App, you must complete the authorization training first. After completing the training, you will receive an email invitation to download the SPAN Installer App and set up your account.
If you have not yet completed the authorization training you will not be able to create an account in the SPAN Installer App. Please fill out this form and someone will be in contact with you: GET SPAN.
The SPAN Installer App is your platform for completing any SPAN installation. Instructions to activate your account will be sent to your SPAN-authorized electrician email address immediately after completing the training. If you do not receive this email in your main inbox, please check your spam folder.
PLEASE NOTE: Your invitation email will only last for 7 days before the link expires. If your link is expired, please download the Installer App from The App Store or Google Play and select 'Resend Access Link'. If your email address is registered to completed SPAN authorization training, you will receive an email with further instructions.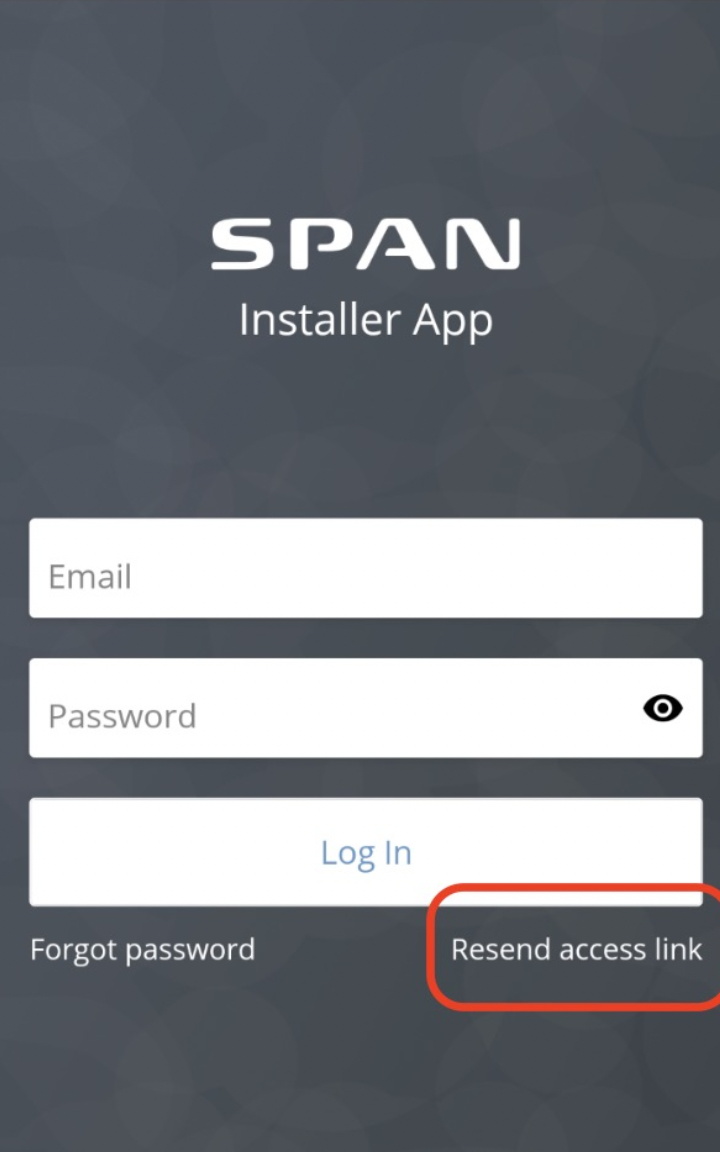 Find complete terms of service at span.io/terms-of-service