Before you can login to the SPAN Home App, you will need to set up your account. Your installer will send you the first invitation to download the SPAN Home App and set up your account.
If you have already created your account and are unable to login, you can follow the below instructions for resetting your Home App password.
1. On the home screen of the app, click Forgot Password.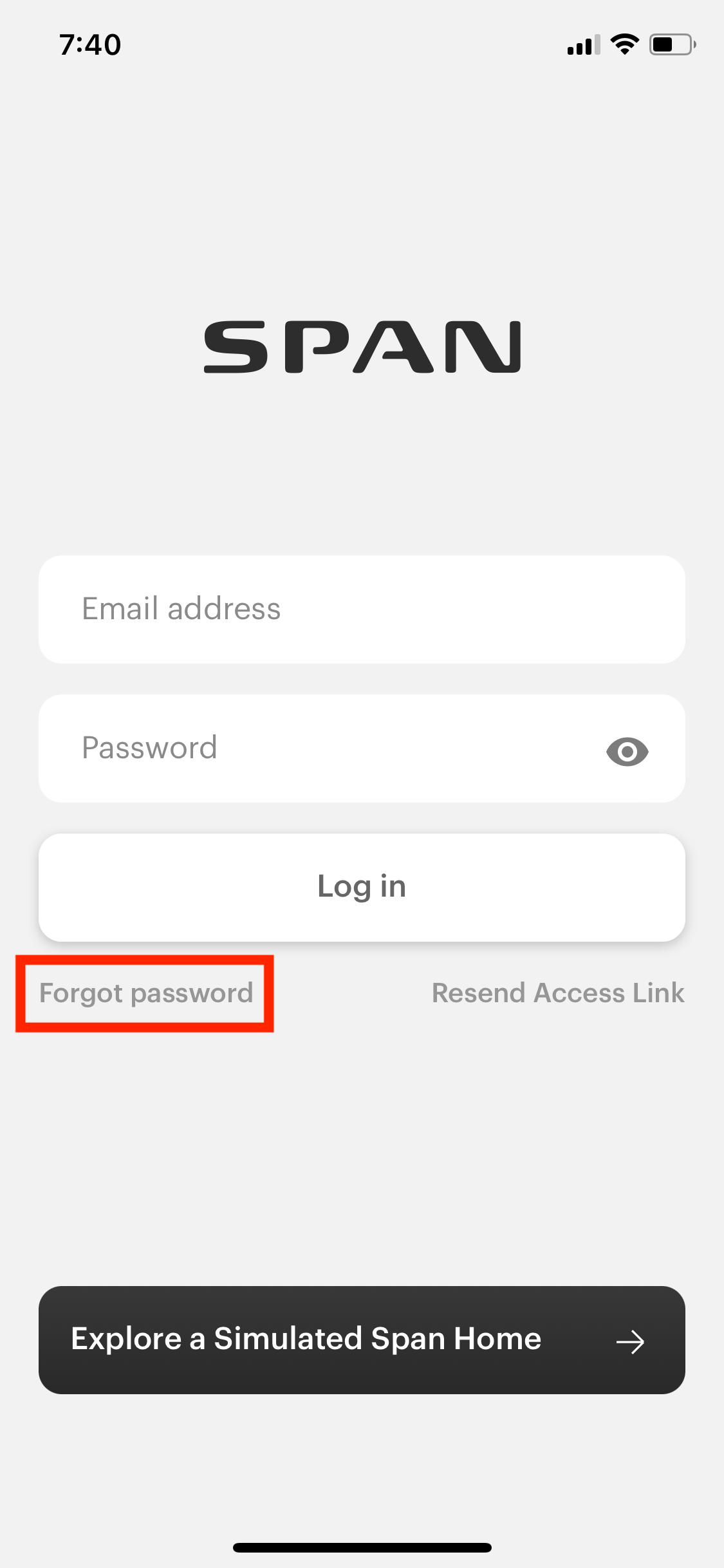 2. Enter in your email address*, then click Send Email.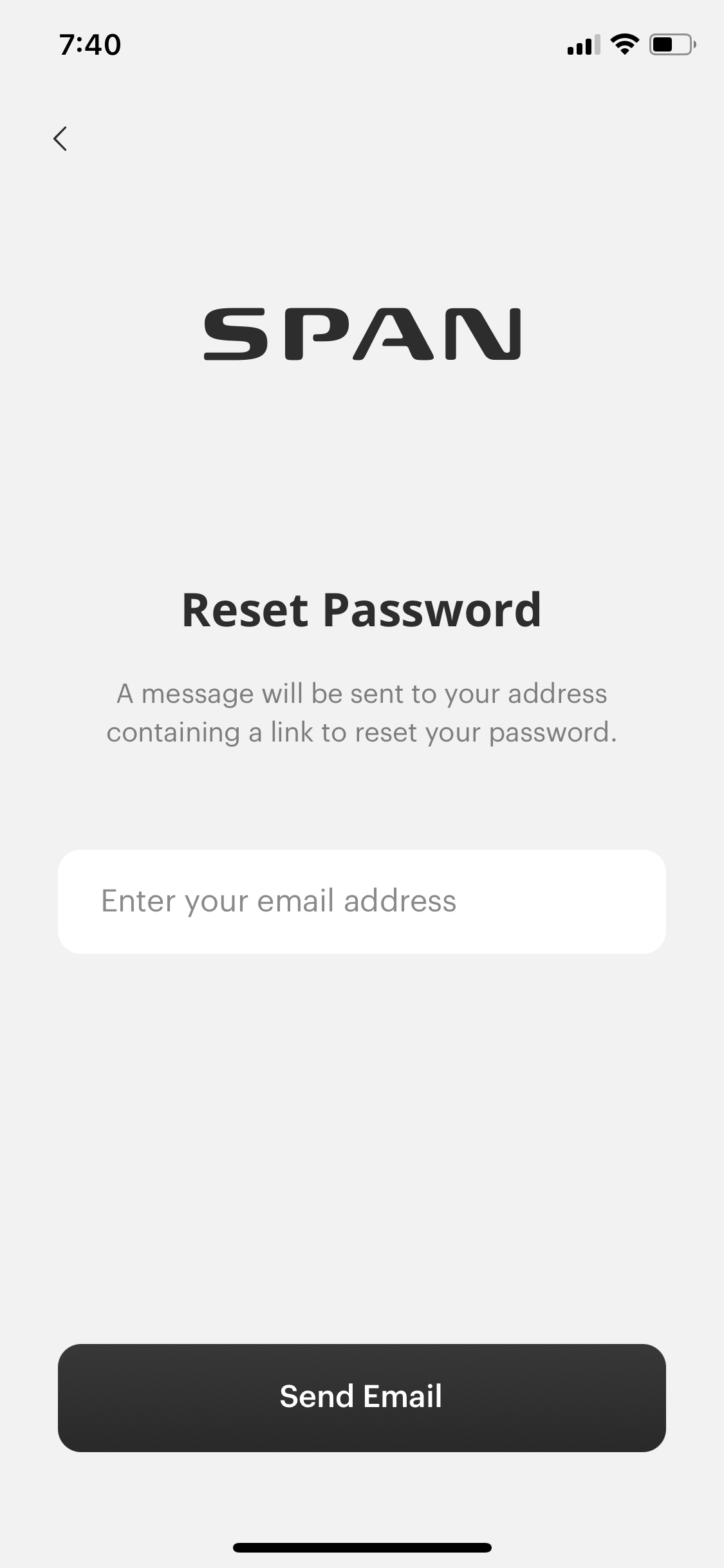 *Your email address should be the email that you provided to your installer during your installation.
3. Check your email inbox for an email from SPAN. The email should appear in your inbox almost immediately after submitting. Please check your spam and junk folders if you are unable to locate the password reset email.
4. Open the email and follow the instructions provided to reset password.
If you do not receive an email to reset your password:
Confirm that the email address you are entering is correct

Make sure you have already been invited to the app and have set up your account

If all else is correct, contact SPAN Support for help