SPAN Panels replace your existing electrical panel to become the central energy management system for your home. SPAN Products are controllable via the SPAN Home App.
SPAN Panels are designed for installation flexibility and work well for both new homes and retrofit projects.
For new construction, SPAN Panels make it easier to enable clean energy homes regardless of whether the project includes solar and storage or simply paves the way for these improvements to be added in the future.
For retrofit projects, SPAN Panels enable cost-effective, streamlined solar and storage installations while delivering a completely differentiated experience for home energy control and customizable whole-home backup.
All circuit breakers in SPAN Panels are serviceable by an electrician. A SPAN-authorized technician is required to service the internal assembly and internet-connected computer, though this is easily done without the need to remove the panel from the wall. Please contact your SPAN installer or SPAN Support if you require a service visit.

What can SPAN do for me and my home?

Customizable Battery Backup
Backup Time Remaining Estimates
Real-time Load Control
Energy Monitoring & Insights
Load Management for Upgrade Avoidance
Manage loads with PowerUp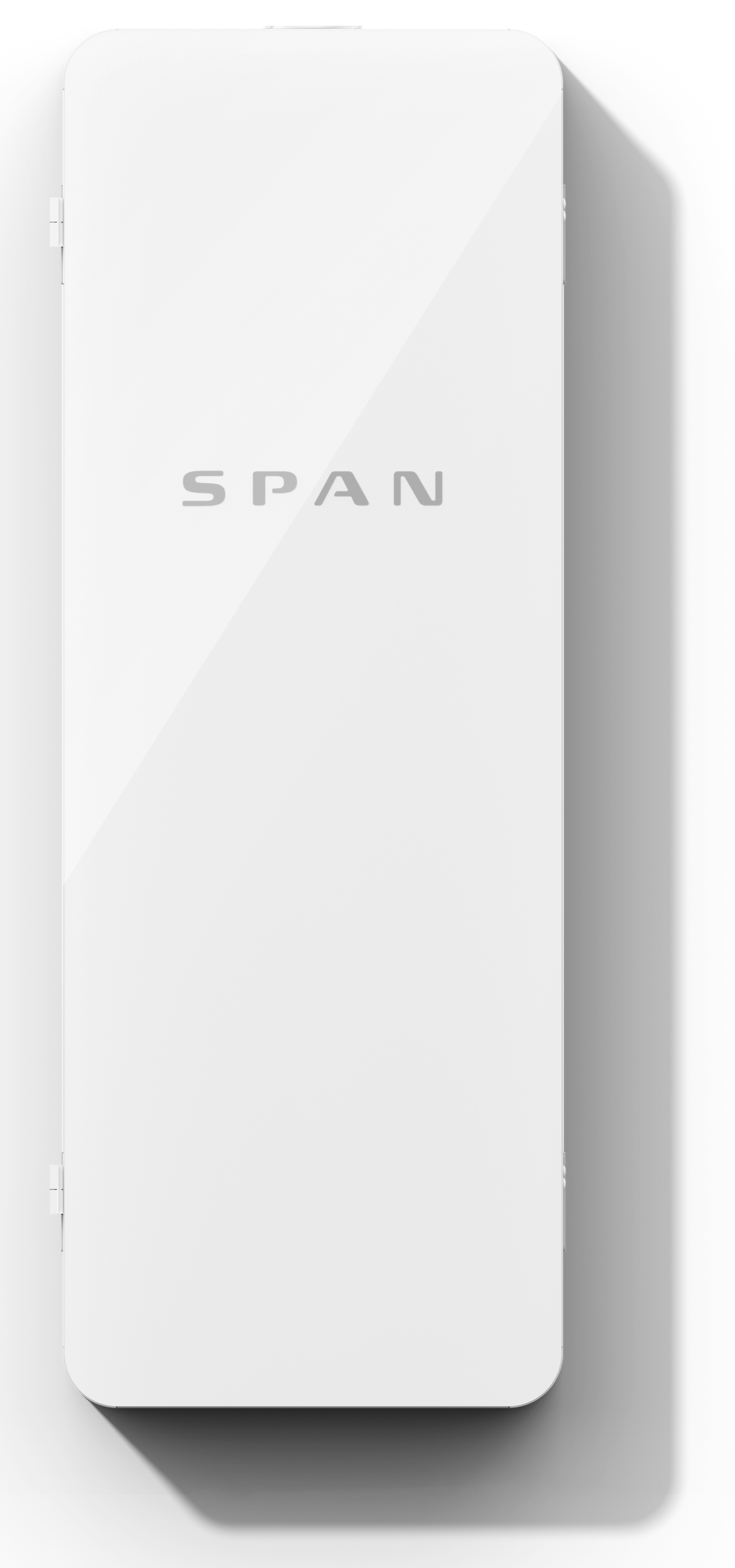 AC Voltage
120/240 V

Grid Connection

Split Phase*
Grid Frequency
60 Hz

Disconnect Current

200 A
Busbar Rating
225 A
Sub-feed Lug Rating
200 A MAX

Maximum Input Short Circuit Current

22kA**
Main Overcurrent Protection Device
100-200A Breaker ***
Controllable Circuits
32 (90A max per breaker)****
Overvoltage Category
Category IV
AC Metering
Revenue Accurate (+/- 0.5%)
Communication

Ethernet, WiFi, Cellular
FREE over-the-air updates

User Interface
SPAN Home App (iOS & Android)
Warranty
10 Years
Additional Details
* Three phase service not supported
**22kA RMS symmetrical with main breaker installed, otherwise 10 kA
*** If over 200A is needed, multiple panels are required
**** Compatible with tandem/quad style breakers at all positions (tandem/quad allow for circuit capacity to increase to 64). Monitoring and control is combined when used.
Operating Temperature
-30ºC to 50ºC (-22ºF to 122ºF)*
Operating Humidity (RH)
Up to 100% condensing
Max Elevation
3000m (9842 ft)*
Environment
Indoor and Outdoor rated
Enclosure Type
NEMA 3R

Additional Details

*Panels installed above 2000 m must be installed in ambient temperatures less than 104F (40C)
Enclosure Dimensions
998 x 362 x 153 mm
(39.3 x 14.3 x 6.0 in)
Flush Trim Kit Dimensions
1123 x 405 mm
(44.2 x 15.9 in)
Mounting Options

Wall mounted, semi-flush or surface

Weight
75 lbs (34 kg)
| | |
| --- | --- |
| Certifications | UL 67, UL 916, UL 869A |
| Emissions | FCC Part 15 Class B |
| Other | NEC compliant |
Yes. While approval for any residential electrical installation is ultimately up to local regulations, all versions of the National Electrical Code or "NEC" (NFPA-70) allow electrical services and distribution systems to be sized below the max ratings of all connected loads. While the newest NEC editions provide more focused language on this topic, all editions of the NEC in use across the US today provide an allowance for SPAN's PowerUp energy management system (EMS), depending on the use case.