The SPAN Home Alexa skill gives owners of the SPAN Smart Panel an intuitive voice-enabled interface to their home energy. Customers can use Alexa-enabled devices to perform different tasks or to check solar and battery states.
Below you will find available SPAN functions and Alexa voice commands. Give it a try yourself!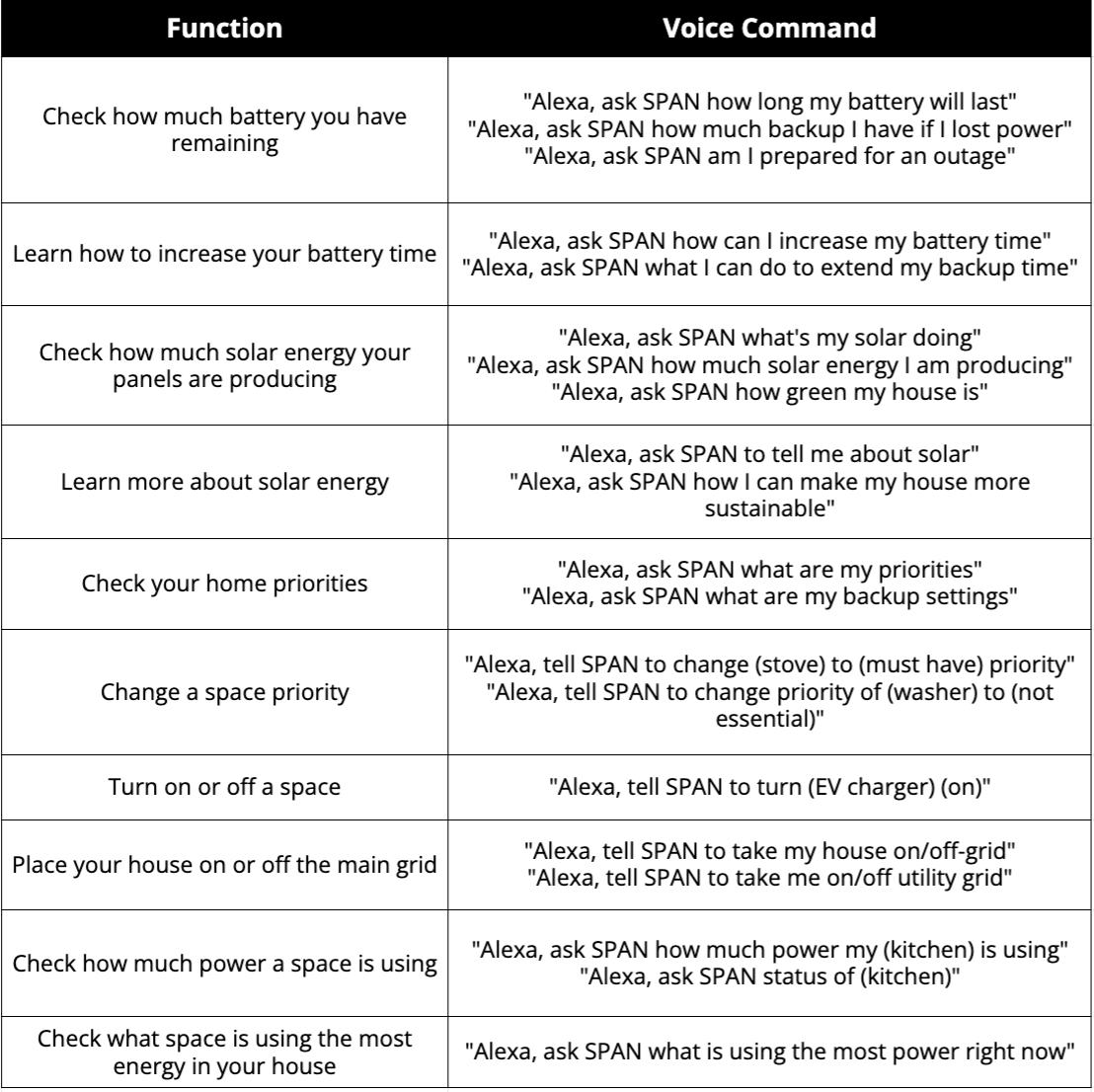 Troubleshooting Alexa Voice Commands
Alexa should be able to understand different variations of the voice commands listed above, but if for some reason Alexa doesn't, try the following.
Open SPAN Alexa Skill by asking "Alexa, open SPAN", then try the voice command.

This will allow Alexa to be more prepared in understanding your different areas.

Rename areas to something shorter or more differentiating.

Example: Change "Bedroom 1" and "Bedroom 2" to "Mark's Bedroom" and "Kate's Bedroom".
You can change an area name by going to the specific area and hitting "

Edit

" next to the space's name.