When your SPAN Panel is commissioned, your installer will send you an email with instructions on downloading the SPAN Home App and setting up your account.
This email is from hello@span.io, subject line "Welcome to SPAN!"
If possible, we recommend making sure that you have successfully received the invitation and are able to set up your account before your installer leaves.
If your installer has already sent you the invitation to set up your account, but you have not received it, confirm the following:
First, confirm that the correct email address was used to send the invite

Check your junk or spam folder for the invite
If you are still unable to locate the email and your Installer is still on site, you can ask them to resend it. If your Installer is no longer at your home or they have already tried resending the link, follow the below instructions to resend the invitation to yourself:
1. Download the SPAN Home App (black icon) from the Google Play or Apple App store on your mobile phone or tablet.
2. On the home screen of the app, click Resend Access Link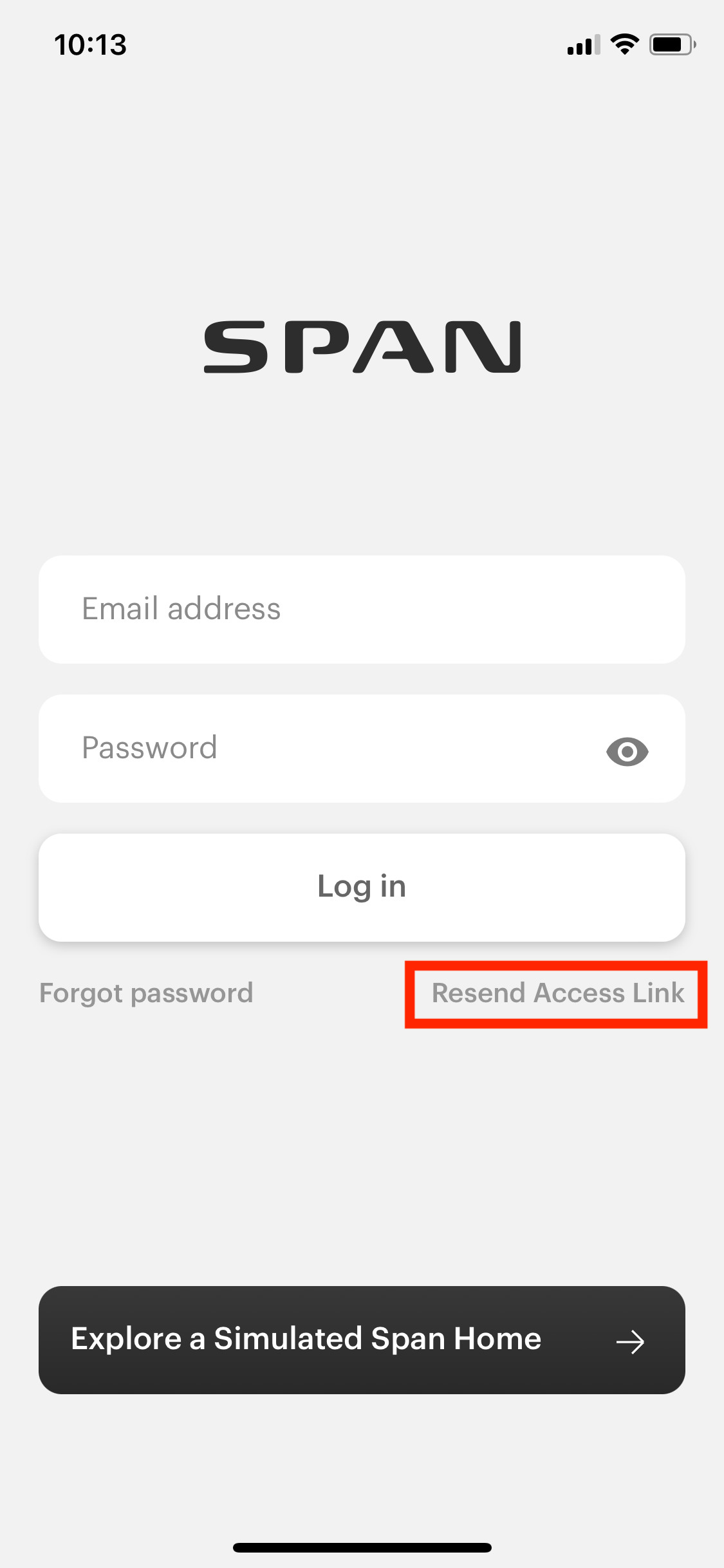 3. Enter in your email address, then click Resend Link.
4. Check your email inbox for an email from Hello@span.io
5. Open the email and follow the instructions provided to create your SPAN account.
If you do not receive your access link after following these steps, please contact SPAN Support with a picture of the label on the inside of your SPAN Panel that shows the serial # and we can further troubleshoot the issue for you.